SDS is primarily a volunteer-run organization, with our Board and membership representing professional scholars, activists, and artists from a broad interdisciplinary network worldwide. Our daily operations are sustained by two part-time employees.
The administrative manager is responsible for maintaining the day-to-day operations of the nonprofit organization and answering daily communication that does not require Board responses. Should you need to contact our administrative manager directly, you can email them here.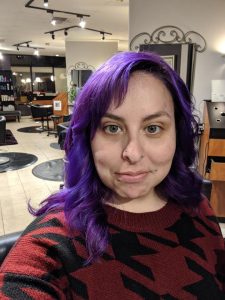 Twitter: @TawnyWhaley
Website: www.tawnywhaley.com
Tawny Whaley (she/they) just recently graduated with her master's degree in philosophy. She currently is an adjunct professor for some of the community colleges in her city. Her current work is in feminist philosophy, feminist philosophy of mind, queer theory, and social philosophy. Her overarching goal is to find new ways to educate and introduce young students to the discipline of philosophy. She hopes that through her work via academically or through outreach programs she is able to help underrepresented voices in philosophy have their lasting seat at the table.  
The website coordinator is responsible for updating and maintaining website content, as well as supporting SDS's social media accounts. Should you need assistance with or have questions about the SDS website, you can reach our coordinator by email here.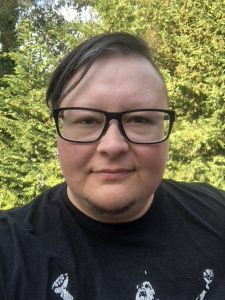 Eliot is a proud member of the disability community, as well as a queer-identified writer, activist, and steward of two elderly, cantankerous cats.